These instructions help you configure your Aastra MX-ONE phone system to work with TIM Enterprise. Contact your system maintainer if you are
not familiar with the configuration of your PBX.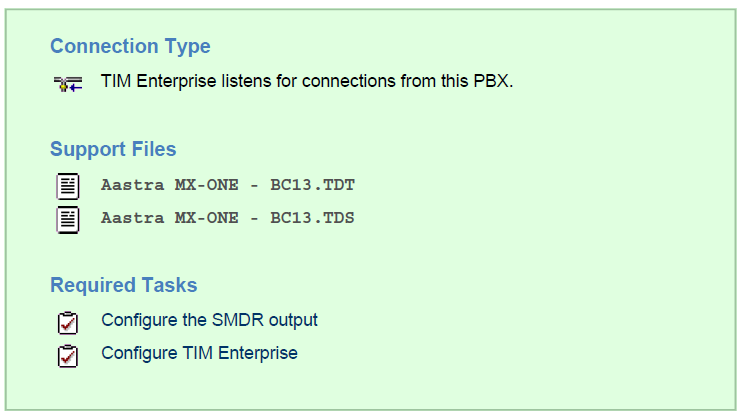 Configuring your SMDR output

The MX-One phone system saves the call logging information into a local database, located by default in:
...